Tony Thomas and Bob Walters
Website for members of the former Hereford Parachute Club
This website was created on August 10, 2003.
Demo jump onto Ilfracombe Pier by the Strongbow Skydivers.
Andy Mann and Bob Walters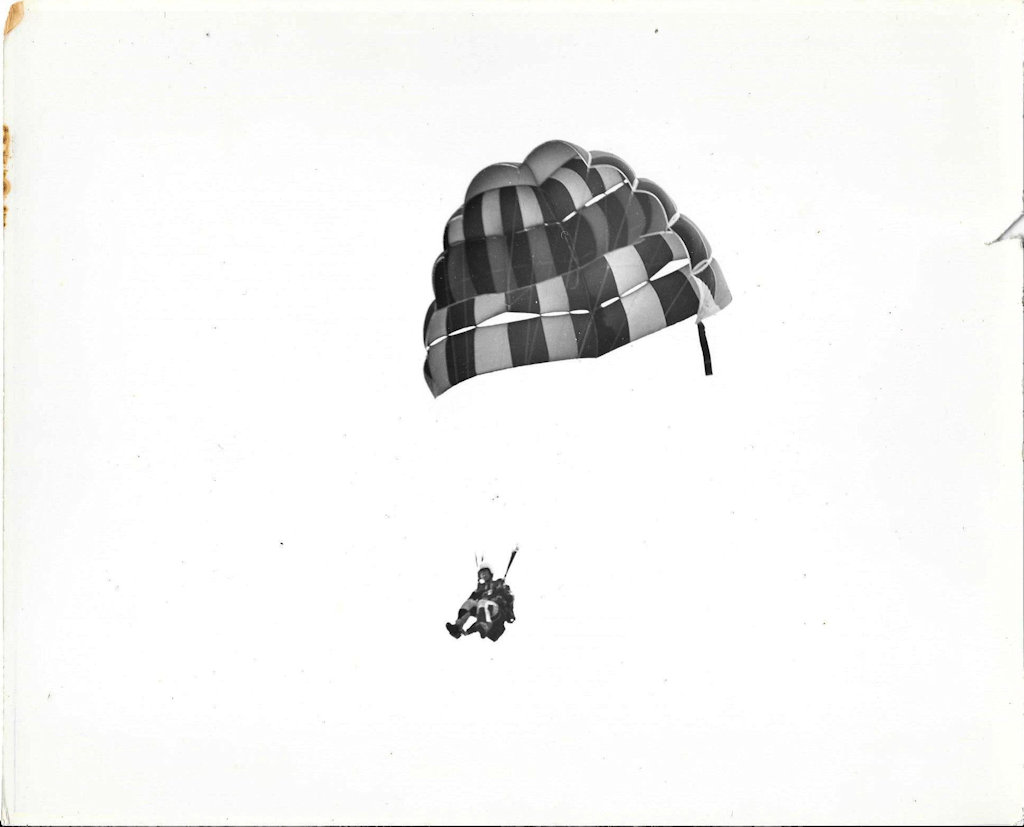 Andy Mann on a Crossbow
Tony Thomas on a Para Commander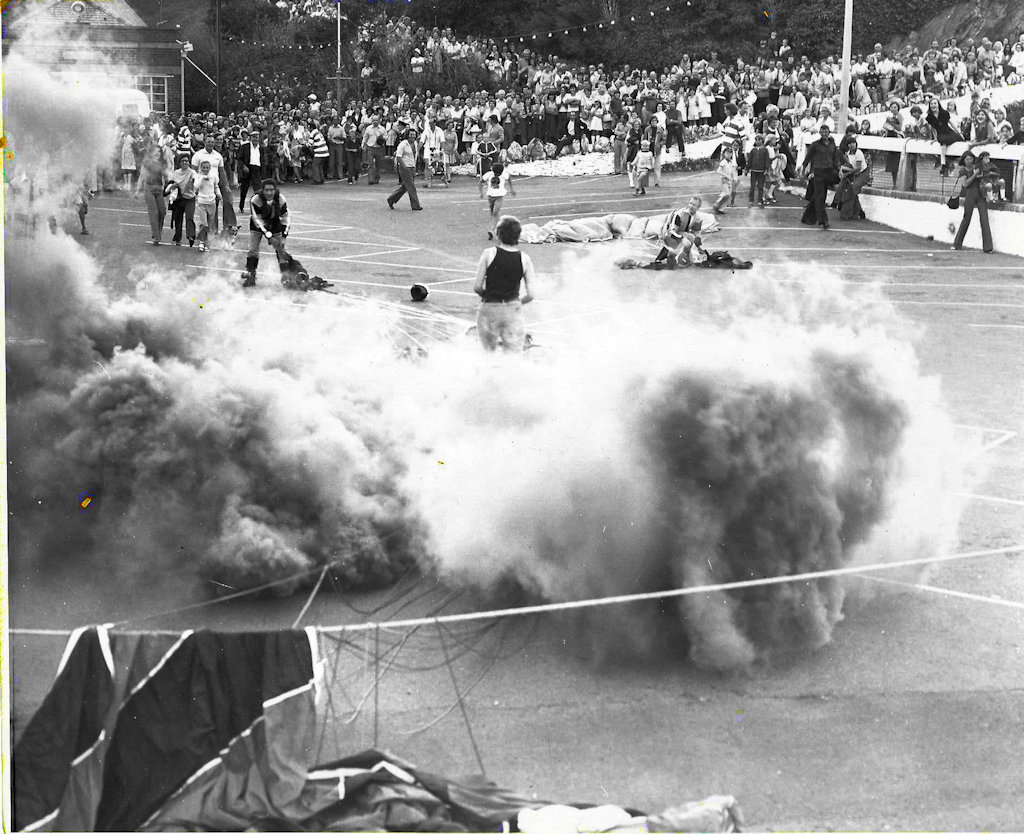 Tony Thomas's smoke grenade
____________________
I would welcome any information or photo's that anyone could send to me about the club during the years that it operated.
Have you got a story about the club or any of its members? to tell? Please send them to me, although in some cases I may have to edit them a bit!