Shobdon Airfield - 1940's
Website for members of the former Hereford Parachute Club
This website was created on August 10, 2003.
Two photographs have been sent to me showing aircrew members at Shobdon airfield, some time in the 1940's. I have no further information about them and if anybody can help then I will add that information to this page.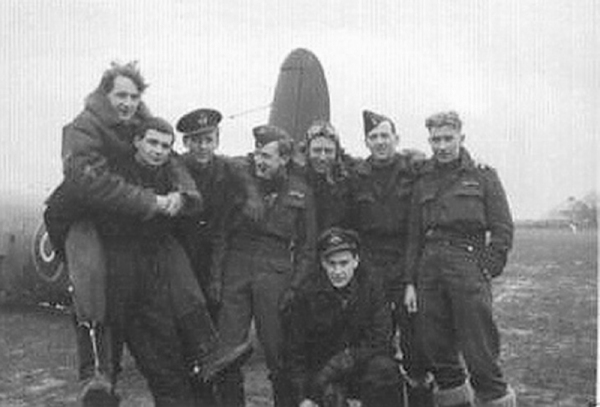 Edgar Thomas Abbott is wearing the goggles third from right at the back.
Edgar Thomas Abbott is far right in this photo.
____________________
I would welcome any information or photo's that anyone could send to me about the club during the years that it operated.
Have you got a story about the club or any of its members? to tell? Please send them to me, although in some cases I may have to edit them a bit!