1976 British National Parachute Championships
Website for members of the former Hereford Parachute Club
This website was created on August 10, 2003.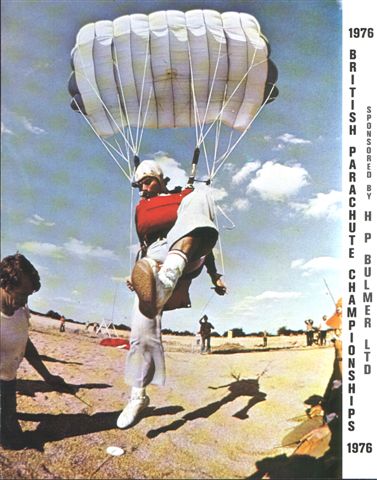 Tim Morgan, later to die in a parachute accident
Some person's in the photo's below include it is believed..... in the blue tie - BPA secretary, in the yellow sweater - Charlie Shea Simmonds, white shirt, black jumper and brown trousers - John Meacock.
Jackie Smith receives her prize from Reginald Bosenquet (TV news reporter)
Other competitor's receiving their prize's
Rules
(Webpage content courtesy of Phil Ainsworth)
____________________
Send me your photo or even two, such as, now and then photo's of yourselves.
I would welcome any information or photo's that anyone could send to me about the club during the years that it operated.
Have you got a story about the club or any of its members? to tell? Please send them to me, although in some cases I may have to edit them a bit!