Sports Parachutist Magazine - 3
Website for members of the former Hereford Parachute Club
This website was created on August 10, 2003.
Click on the links at the bottom left to view the other pages
August 1978
Dave Parchment does 120 jumps
October 1978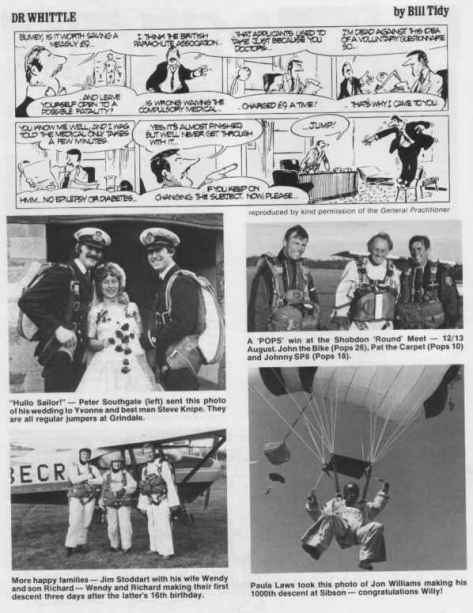 John Speight. Pat Keeley and John Coughlin. Round Canopy winners.
Collegiate comp Shobdon
April 1979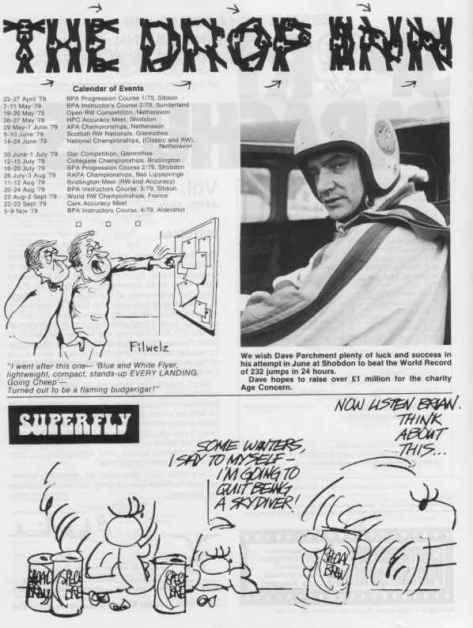 Dave Parchment, photo
June 1979
Photo's Archie McFarlane and Pat Keely
August 1979
Mac presenting 'first jump' certificates
___________________
_____________________
Dave Parchment makes 233 jumps in one day
October 1979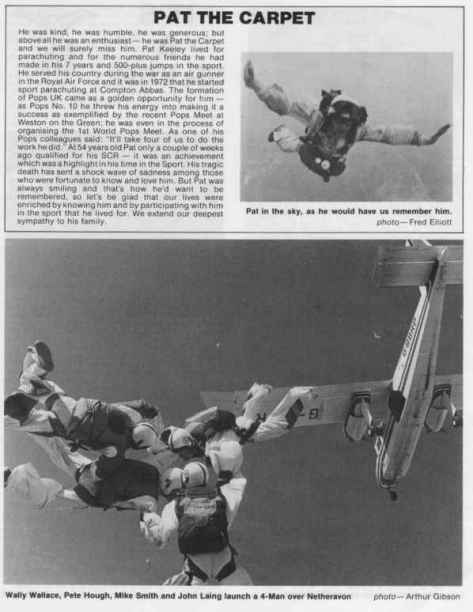 Obituary - Pat (the carpet) Keeley
Shobdon progression course
December 1979
Bill Campbell weds Jean Jones
POPS at Shobdon
I would welcome any information or photo's that anyone could send to me about the club during the years that it operated.
Have you got a story about the club or any of its members? to tell? Please send them to me, although in some cases I may have to edit them a bit!