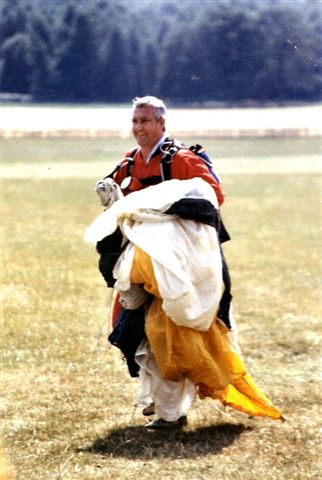 Roy with his new £10 parachute.
Roy has sent some photo's to me of Mac and his wife Rosie. Some were taken in America when Roy and his wife Denise visited Mac and Rosie.
Mac Rosie, Denise and Mac
Harvey's and McCarthy's Rosie and Mac
Mac on his boat in the Med
___________________
I would welcome any information or photo's that anyone could send to me about the club during the years that it operated.
Have you got a story about the club or any of its members? to tell? Please send them to me, although in some cases I may have to edit them a bit!