Some photo's from Nancy Pierce (formerly Lockett) who is now married to Dick Pierce who was the jump pilot and instructor from California. (Many of you old timers
will remember him from Pope Valley)
Also in the photo's are Barry and Kay Lewis from Australia but the best one must be of Mac taken at a New Years Eve party in 2000.
Dick and Nancy
(who said its a strong piano?)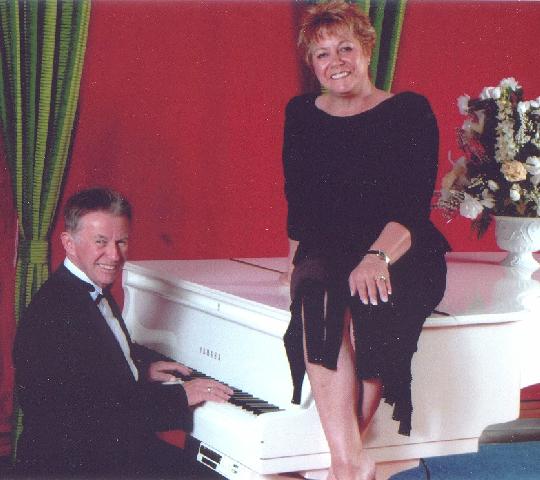 click these two photo's
Barry and Kay Lewis
I would welcome any information or photo's that anyone could send to me about the club during the years that it operated.
Have you got a story about the club or any of its members? to tell? Please send them to me, although in some cases I may have to edit them a bit!