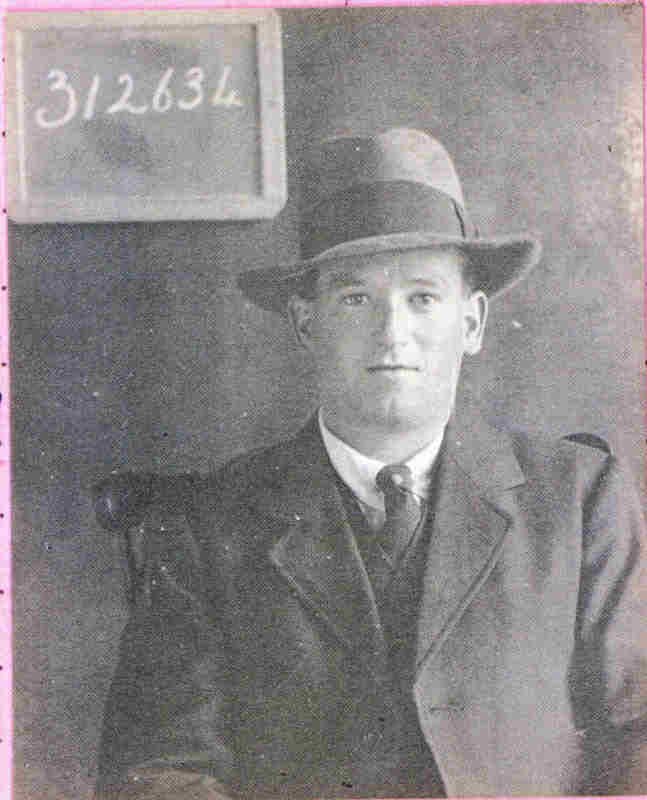 Photo taken between 1918 - 1922 and is from his CR10 card below
Click on all images
Thomas McGuire was aged 47 when he died on December 9, 1940. Thomas was the Boatswain (Bosun) on the SS. Ashcrest that was sunk by the German Uboat, U140 about 60 miles west of Northern Ireland in the Atlantic.
Thomas was the son of Jeremiah and Elizabeth McGuire (nee Bryen) and the family lived in Waterford City, Ireland.
He had one brother, James and three sisters, Josephine, Elizabeth and Mary. On December 16, 1917, Mary also lost her husband, Thomas Coffey, who's ship the SS. Formby was sunk by a German U-boat off the coast of Wicklow in the Irish Sea.
CR10 Card 1918 - 1922
The numbers alongside his photo on the CR 10 card are the official number of the ships he served on in that time
ID Number 1132860 The NANTWEN
ID Number 1124339 The INGLEBY
ID Number 1086006 The DUNBRODY
ID Number 1143070 The ALSTER
ID Number 1171312 The ERLE
CWGC Commemeration
NO ROSES
There are no roses on sailors graves,
Nor wreaths upon the storm tossed waves,
No last post from the Royals band,
So far away from their native land,
No heartbroken words carved on stone,
Just shipmates bodies there alone,
The only tributes are the seagulls sweeps,
And the teardrop when a loved one weeps.
Quoted from:
Royal National Lifeboat Institution